Kerry PPN Community Newsletter
Issue 96 Friday 28th October 2022
To Kerry PPN members,
Could all groups please check that the two contacts that you have listed are correct, are receiving the Kerry PPN news and sharing it to their group. If details have changed, please contact Caroline and they can be updated, there is no need to re-register your group.
Contents of this newsletter include,
An Turas Mor, Closing ceremony Tralee- Fire spectacle and fireworks
Festival in a Van – Listowel
Anam Cara Online Bereavement Information

Evening 1st November

'Supporting Families after Traumatic Bereavement' A Front-line Professionals Workshop –

9th November

in Oriel House Hotel, Cork
Kerry LCYP Public Survey
Cycle Connects: Ireland's Cycle Network consultation
Minister Humphreys launches new initiative to support Women's Sheds
Phoenix Women's centre and shed hosted first All-Ireland meeting
Minister O'Brien, launches values and principles for collaboration and partnership working with community and voluntary sector
Our Rural Future: Minister Humphreys announces details of new €180 million LEADER Programme
Engaging Dementia: 14th International Dementia Conference – "Fostering a Dementia Inclusive Ireland"
Healthy Ageing Grant Opportunity for NGOS and Social Enterprises
The Aware Support Line service
Prepare your household information
Kind regards,
Caroline Toal
Kerry Public Participation Network Development Officer
066-7183672
087-6891105
CLOSING CEREMONY – FIRE SPECTACLE, FIREWORKS & AERIAL SHOW 30th October 2022
The Pagan New Year's Eve is upon us and the Festival of Samháin is about to begin. A Fire Show with Druids, DJ's & giant Goths! Presented in support of the local Community and our capital towns Halloween initiatives with Projections, Parade & Fireworks.
This particular event is also part funded under the Department of Tourism, Culture, Arts, Gaeltacht, Sport and Media's and Kerry County Council's Arts Department.
Festival in a Van will be hosting an outdoor event in
The Square, Listowel, on Wednesday 2nd November at 4 pm.
Conceived in 2020 as a response to Covid, Festival in a Van is a mobile arts event. It brings employment to theatre professionals and artists, and live performance everywhere, including harder to reach communities. Our van is kitted out as a mobile venue, crewed by professional technicians. Evolving since Covid, we democratise arts access, increasing the potential for engagement for a wider audience profile.
In 2022, we are touring Shared Music Sessions to Ukrainian and other refugee accommodation centres in 20 Counties. We create and deliver unique, enjoyable, engaged, meaningful experiences.
Festival in a Van is visiting Co Kerry on the invitation of Kerry County Council Arts Office, for a Shared Music Session, featuring Kerry singer songwriter Cathal Flaherty, and musicians from the Ukrainian community.

This Bereavement Information Evening is open to all bereaved parents regardless of the age the child died, or the circumstances of their death.  It will give bereaved parents the opportunity to listen to Peter Mc Cartan our guest speaker and to ask any questions they may have.
Peter is a senior medical social worker and registered systematic family therapist. He has extensive experience of working with bereaved parents.
Anam Cara Online Bereavement Information Evening
If you have any questions, please contact us on info@anamcara.ie or call our information line 085 2888 888 or have a look at the attached information page
Take Care and Kindest Regards,
Leanne Milligan
Contact Number   Office 01 4045378 Information Numbers RoI 085 2888 888 & NI 028 95213120
Email Address        l.milligan@anamcara.ie
Web Address         www.anamcara.ie
Kerry Local Creative Youth Partnership is conducting a survey as it plans for the next few years ahead.. with that in mind can we trouble you to take part? Your views help us understand our impact better, and gives us food for thought. It takes approx.. 4 minutes to complete, if you can, it would be great to have your feedback. See https://forms.office.com/r/MYrva9krFb
CycleConnects: Ireland's Cycle Network aims to improve sustainable travel by providing the potential for more trips on a safe, accessible and convenient cycling network, connecting more people to more places.
Proposals for cycling links in key cities, towns and villages in each county are included in the plan, in addition to connections between the larger towns, villages and settlements.  The plan also incorporates existing and planned cycle routes such as greenways and blueways.
The draft proposals envisage an extensive cycling network across the 22 counties, complementing the cycling plans already developed for the Greater Dublin Area (Meath, Kildare, Wicklow and Dublin).  Together these plans will create an overall comprehensive cycle network for Ireland.
The proposals for each county can be accessed by clicking on the map and are also listed in the dropdown menu below. Each county contains its county cycle network, urban cycle networks (for all towns with a population of 5,000 or more) and a technical note. A high-level summary report, FAQs and associated supporting documents are also available to view.
The consultation will remain open until the 11th of November. Submissions can be made through this portal using the 'Make a Submission' link, or by email to: activetravel@nationaltransport.ie
https://consult.nationaltransport.ie/en/consultation/cycleconnects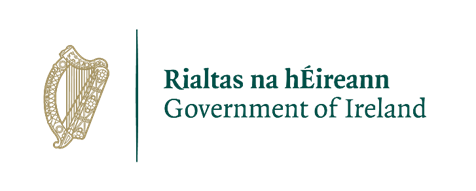 Our Rural Future: Minister Humphreys launches new initiative to support Women's Sheds From Department of Rural and Community Development
The Minister for Rural and Community Development, Heather Humphreys, has announced a new fund of €100,000 to support Women's Sheds.
The initiative, the first of its kind, is in recognition of the fact that there is a growing number of Women's Sheds across the country.
Unlike Men's Sheds, Women's Sheds do not currently operate under a single national representative body.
This makes it more difficult for them to avail of supports such as government funding.
Minister Humphreys this week met a delegation of women from across the country who are actively involved in running Women and Sister Shed's in their communities.
At the meeting, she discussed ways in which her department can assist Women's Sheds, including with the provision of grant funding.
Minister Humphreys announced that €100,000 will be set aside in her department's Budget specifically to support Women's Sheds.
The grants which will be in the region of €1,000 – €2,000 could be used to assist Women's Sheds to expand within their communities, to run activities or to help them with their running costs such as insurance or rental costs.
Any Women's Shed interested in availing of funding should get in touch with the Department of Rural and Community Development via womenssheds@drcd.gov.ie

Minister for Community Development and Charities, Joe O'Brien TD, has launched an agreed set of Values and Principles for collaboration and partnership with the Community and Voluntary Sector.
The launch took place at Outhouse Resource Centre, Capel St in Dublin, a community and voluntary organisation supporting the LGBT+ Community, their friends, families and allies.
The publication of these Values and Principles copper-fastens the renewed relationship and partnership between Government and the Community and Voluntary sector, which has been central in addressing the crises of recent times.
Developed by the sector, in partnership with Government, the aim is to support values such as social justice, and active participation along with principles like respect, collaboration and value for money.
The Values and Principles will be used by central and local government, as well as state bodies, as a basis for their interactions with the community and voluntary sector in pursuit of the best outcomes for all communities.
https://www.gov.ie/en/publication/d4445-values-and-principles-for-collaboration-and-partnership-working/
Our Rural Future: Minister Humphreys announces details of new €180 million LEADER Programme
 Interested groups invited to apply to deliver 2023-2027 LEADER Programme
Total of €180 million available to support rural communities and enterprises
Funding allocations for each county published today
Private and Public stakeholders urged to work together to deliver positive impact for Rural Ireland
Minister for Rural and Community Development, Heather Humphreys TD, has today announced the details of the €180 million LEADER Programme for 2023-2027.
The major investment will support thousands of locally-led rural development and enterprise projects over the next five years. This allocation is in addition to the €70 million already provided for LEADER for 2021 and 2022, bringing the total allocation for the seven year LEADER programming period of 2021-2027 to €250 million.
Minister Humphreys today published the 2023-2027 funding allocation for each county.
The selection process will be conducted over two stages; the first stage is an 'Expression of Interest' by eligible groups followed by a more detailed stage which will see them develop their LEADER strategies.
An information webinar on the selection process for the Local Action Groups (LAGs) to deliver the 2023-2027 LEADER programme will be held on the 10th of November, 2022. Registration for the event is available
https://www.gov.ie/en/service/87e09-leader-programme-for-rural-development/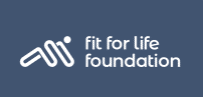 Grants for healthy aging
Every year, the Fit for Life Foundation awards grants of EUR 100,000 each to 3 non-profit organizations or social enterprises that are pioneering projects to promote lifelong fitness and health.
Winner will be announced during the awards ceremony that will take place in Geneva, Switzerland, in September/October 2023.
If your organization makes an impact on healthy aging for older (65+ years) or middle-aged people (45+ years), we would love to hear about your work.
Physical fitness
Exercise and sport
Mental Health
Mental well-being
Mobility
Nutrition
At-home care; Community support for older people
Prevention of non-communicable diseases (NCDs)
Other forms of preventative health support.
Full details can be found in the link below,
https://www.fitforlife.foundation/awards-application
Deadline: 15 February 2023
Support Line
The Aware Support Line service is a free service and is available to anyone, aged 18 years and over, who is seeking support and information about issues relating to their own mood or the mood of a friend or family member, or who experiences depression, anxiety or bipolar disorder.