We would encourage all TidyTowns groups to be vigilant and to adhere to guidelines and advice issued by the HSE and in particular around social distancing.
2020 TidyTowns Top-Up Grant Closing Date extended to March 19th
The Minister for Rural and Community Development, Heather Humphreys T.D., has announced an extension to the closing date for applications under the €1 million top up fund for TidyTowns groups.  The closing date has been extended to Friday, 19th March, to enable as many TidyTowns groups as possible to apply for this funding.
The Minister allocated €1 million in funding last December to support TidyTowns group across the country, with €1,000 available to every eligible group.  In total, there are 987 eligible groups registered across the country.  The funding is a top-up to the €1.4 million allocated to TidyTowns groups towards the end of 2019.
While the SuperValu TidyTowns competition could not take place in 2020 as a result of the COVID-19 pandemic, Minister Humphreys has confirmed that the 2021 competition will go ahead, with adaptations as necessary to meet public health guidelines.  The launch date will be announced in the coming months.
Encouraging groups to apply for the funding available, Minister Humphreys said:
"Last December, I gave a commitment that the SuperValu TidyTowns competition would proceed in 2021, albeit in a slightly different format due to the COVID-19 restrictions.  I also made additional funding of €1 million available to the TidyTowns groups to assist them in their preparations for the competition.  I have written to every registered group, through Pobal, advising them how to apply for this funding.  "I want to encourage all groups to avail of this funding.  The closing date for receipt of applications was originally the start of March, but in the current circumstances, I am extending this deadline to Friday, 19th March."
Bealtaine Hero Award
Age & Opportunity's Bealtaine Festival wishes to recognise two innovative grass roots arts projects through the Bealtaine Hero Award. We invite applications from individuals and / or organisations who wish to create an exciting new online festival event which will be presented during the Bealtaine Festival 2021.
Read More Here: https://bealtaine.ie/bealtaine-hero-2021/
Deadline Extended: 26th March 2021
Community Heritage Grant Scheme
The Heritage Council has allocated in the region of €1,000,000 to its Community Grant Scheme 2021.
The aim of this scheme is to support capital projects that improve access and inclusion to heritage sites; that apply good heritage practice to the management of places, collections, or objects (including buildings). The scheme also supports the purchase of essential equipment. This scheme is intended to enable communities and heritage non-governmental organisations (NGOs) to continue their work in this area or to start new initiatives.
Project Timeframe
Projects that begin after the grant offer date in early May and are completed by 8th October 2021 can be considered for funding under this scheme.
Who can apply?
The scheme is open to:
– voluntary and community groups
– heritage-related non-governmental organisations (NGOs)
– not-for-profit heritage organisations
– Museum Standards Programme for Ireland (MSPI)participants
– Adopt a Monument Programme participants
Applications from other organisations, private companies or individuals will not be considered.
Application Pack & Standard Rules for Community Grant Projects available at
https://www.heritagecouncil.ie/funding/community-heritage-grant-scheme-2021
How to apply
Submit your application via The Heritage Council's Online Grants System by Monday 29th March 2021 at 5pm. Applications or supporting documents cannot be submitted after this time.
Ceiliúir Seachtain na Gaeilge le Leabharlann Chiarraí
Celebrate Seachtain na Gaeilge 2021 with Kerry Library

The Safe Home Ireland team would like to wish you a Happy St. Patrick's Day and to invite you to come and join us celebrate through a very special Facebook Live Lunchtime Concert.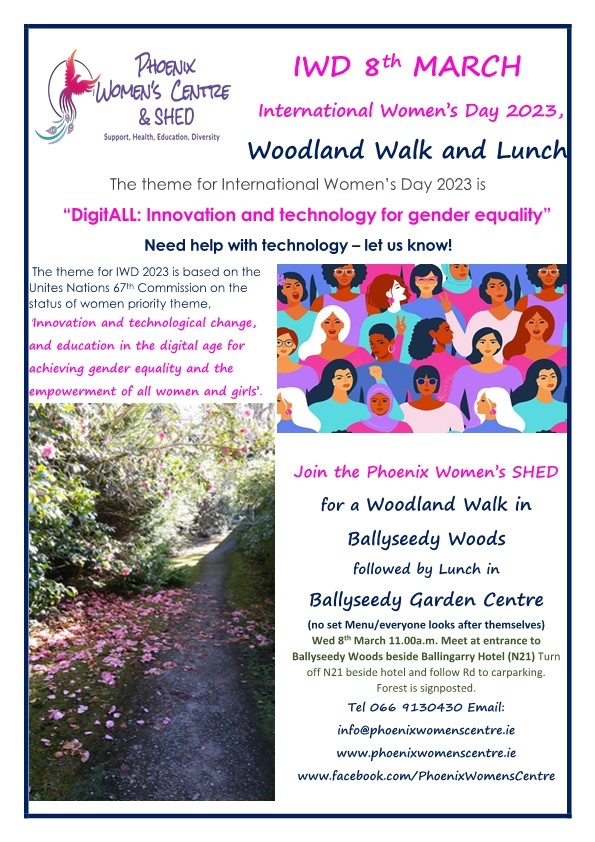 The concert takes place from 13.00pm (UTC) and  will be live-streamed from our Facebook page and we are delighted to partner with Mayo.ie who will also live stream the Concert on the day. 2021 marks Safe Home Ireland 21st Anniversary and this Concert will launch our Fundraising drive to raise €21,000 in 2021.These funds will help us to support people returning home in crisis once restrictions are lifted and travel is permitted again. This is a FREE event but if you would like to support our work, please feel free to make a donation via our Go Fund Me page or via PayPal 
For anyone who is based in the USA who would like to support our work we have partnered with the USA based County Mayo Foundation and donations can be made directly to The Foundation. All monies raised will enable us to reach out to support the most vulnerable Irish abroad, as well as assist those who return home in crisis situations.
Ministers Humphreys and Mc Conalogue announce €70 million LEADER funding for rural communities and enterprises
– Overall LEADER allocation increases by €50m following EU support
– Increased funding will support rural communities and private enterprises in COVID-19 recovery
Minister for Rural and Community Development, Heather Humphreys TD, and Minister for Agriculture, Food and the Marine, Charlie McConalogue TD, have today (12th March 2021) announced the allocation of €70 million through the LEADER programme for the period 2021-2022.
The Government has today begun the process of submitting an amendment to the European Commission to extend the 2014-2020 Rural Development Programme, under which LEADER is funded, out to the end of 2022.
As part of that process, the LEADER Programme will be allocated a total of €70 million for 2021-2022, adding an extra €50 million to the initial funding of €20 million announced by Minister Humphreys in December 2020.
Minister Humphreys and Minister McConalogue today said that the funding will support rural communities and private enterprises in the recovery of Covid-19.
Welcoming the funding, Minister Humphreys said:
"Last December, I launched the Transitional LEADER programme for the period 2021-2022 and gave a commitment to review funding for the Programme when clarity was provided regarding EU funding for the transitional period to the end of 2022.
"Today, I am delighted to announce the allocation of €70 million for LEADER to the end of 2022 as part of the extended Rural Development Programme. This will give local communities and enterprises an opportunity to respond to the emerging challenges for their areas and will support measures that provide employment and job creation throughout rural Ireland.
"The funding we are announcing today will ensure that more vital locally-led projects in areas like climate change, digital transformation, remote working and enterprise development can be progressed in rural communities throughout the country."
Minister McConalogue said:
"LEADER is an important element of Ireland's EU co-funded Rural Development Programme, which forms part of the Common Agriculture Policy (CAP).
"Through the LEADER programme, over the next two years a total of €70 million, of which more than €50 million is expected to come from the EU, will be directly invested into rural areas to help address specific needs and help to realise opportunities for rural Ireland as we recover from the impact of COVID-19."
In the coming weeks, the Department of Rural and Community Development will provide the breakdown of the increased allocation of €70 million to each of 29 Local Action Groups who deliver the LEADER Programme.