To Kerry PPN members,
Contents of this newsletter includes:
1. National Tree Week 2021
2. The Keep Well Campaign
3. Independent Living Movement Ireland – 'CEOL 21'
4. Anam Cara, supporting parents after bereavement
5. A review is underway of the National Parks and Wildlife Service – online survey open to public
6. The Ireland Funds: Heart of the Community Fund
7. Create: The Arts Council's Artist in the Community Scheme
8. Tuath Housing Covid-19 Emergency Fund Round 2 open for applications
9. Upcoming International Day of Sport for Development and Peace Webinar April 6th 2021
10.Community Response Helpline
11. Calendar of Strategic Policy Committee meetings 2021
This is your Newsletter so feel free to send us in information to share out to the community.
Kind regards and stay safe,
Caroline Toal, Kerry PPN Development officer, 087-6891105, www.kerryppn.ie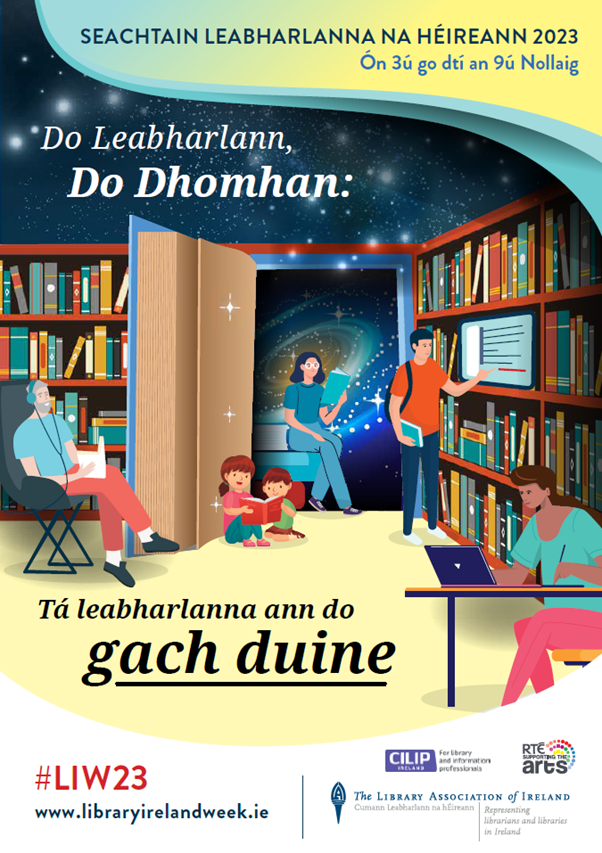 The Keep Well Campaign is a call to action to everyone across our society to find ways to support everyone to discover new activities and routines that will do us good.
It is aimed at showing people of all ages, in communities across Ireland, how we can mind our own physical and mental health and wellbeing by adding healthy and helpful habits to our daily and weekly routines.
The campaign provides guidelines, information, and tips on things that will help us keep well through the coming months. The campaign is focused on five main themes:
1. Keeping Active – Keeping active and being outdoors, even during the winter, is important to help physical and mental health and wellbeing.
2. Staying Connected – Staying connected with people, addressing isolation, supporting volunteerism and initiatives that support person-to-person connection is important to our wellbeing.
3. Switching Off and Being Creative – Switching off and being creative or learning something new, getting back to nature and finding ways to relax can help our general wellbeing.
4. Eating Well – By nourishing our bodies and minds, we can develop a better connection between the food we eat and how we feel and positively impact our physical and mental wellbeing.
5. Minding your Mood – Equipping people with information on where to go if they need support. This will also be linked with the local community helpline to ensure that people can access the support they need
https://www.kerrycoco.ie/keepwell/
Independent Living Movement Ireland (ILMI) proudly invites you to join us for 'CEOL 21' on Tuesday the 30th of March at 8pm.
Ceol21 is a free live online concert via zoom.
We want as many loud and proud disabled people possible to be there!
The past year has been a difficult one for us all. On March 30th we are going to relax, unwind and join together for a virtual musical soiree. We have created a virtual stage like no other, where you can be enveloped by genres and carried away by some seriously talented people.
All artists chosen have equality at heart and include:
Are you interested in being part of this historic event?
Then we need you to confirm your place in our Zoom virtual audience as soon as possible, simply email info@ilmi.ie before this Wednesday (March 24th)
www.ilmi.ie  Mobile: 086 7744 992
Munster No Surviving Children
Hope all is well with you. Another week of lockdown almost over, which can only be a good thing.
I wanted to let you know that our next meeting for Munster parents living with no surviving children is taking place on Thursday 25th March at 7pm via Zoom. This meeting is hosted by Helen Murphy.
It gives these parents who are grieving the loss of their only child a space in which to connect with other parents who are sadly on the same journey. During a recent survey one parent from this group said;
 "I can honestly say that I never felt more at ease than in the company of this group of parents who have also experienced the death of their only child, There was no judgement and no one was afraid to talk of their children's lives and deaths for fear of upsetting the other"
If you know any bereaved parents living with no surviving children who would like to join this meeting please get them to contact us on 085 288 8888or info@anamcara.ie. As always Anam Cara offer their services free of charge for as long as needed.
Take care and stay safe
Leanne
Contact Number   Office 01 4045378 & NI 02895213120 Email Address        l.milligan@anamcara.ie Web Address         www.anamcara.ie
A review is underway of the National Parks and Wildlife Service – online survey open to public
Everyone is being encouraged to have their say on the future of the NPWS. An online survey is open until 26th March 2021.
If it is helpful, here are some key issues which the IWT have put forward to consider:
– Resourcing: NPWS staff are good at what they do but need resources to produce results.
– Ambition: A nature conservancy agency which can produce science, enforce wildlife law, provide advice to communities, businesses and state agencies and deliver education on our biodiversity across all levels of society.
– Independence and accountability:  The NPWS will fail if these key factors are missing.
Go to https://npws.ie/news/review-npws-stakeholder-survey to contribute. It is important that as many people as possible have their say.
Deadline is Friday 26th March 2021.
The Ireland Funds: Heart of the Community Fund
The Ireland Funds is a global philanthropic organisation which supports not-for-profits and charities across the island of Ireland. Our new open grants call, the Heart of the Community Fund is aimed at smaller organisations meeting direct needs in their local communities. It will provide critical and timely funding to a wide range of not-for-profit and community organisations across the Republic of Ireland and Northern Ireland. It is open to organisations with an income of under €/£500,000.
The Heart of the Community Fund launched on Thursday 18th March and will be open for online applications. Attached is a brochure of the Heart of the Community Fund which contains an initial overview of the Fund- additional information for organisations interested in applying is accessible on our website: https://irelandfunds.org/grants/ 
The closing date for the fund is the 8th of April at 3pm.
We will be hosting an online information session on Thursday 25th of March at 11am. Interested organisation can register on https://irelandfunds.org/grants
Create: The Arts Council's Artist in the Community Scheme
Artist in the Community Scheme Increased Award Amounts and Timeframes, and Additional Support for Applicants
The Arts Council's Artist in the Community (AIC) Scheme, managed by Create, offers awards to enable artists and communities of place and/or interest to work together on projects. The aim of the AIC scheme is to encourage meaningful collaboration between communities of place and/or interest and artists. Create is delighted to announce that with the support of the Arts Council, maximum award amounts will be increased in 2021 for all Artist in the Community (AIC) Scheme Research and Development awards. This is informed by the Arts Council's Paying the Artist Policy and Create's guidelines on fair and equitable pay. Increased fees for Artist Mentors better reflect their contribution to this developmental work. The maximum available timeframe has been increased from 5 months to 6.
From 2021, we will no longer offer the specifically ring-fenced Research and Development Award with Mentoring for an artist from a minority ethnic or migrant background. Rather, additional supports will be offered to all applicants, regardless of their individual background.
We acknowledge the very particular challenges for some artists in applying for funding. From 2021 we will take action towards ensuring a more equitable application process through additional support to those with disabilities or access needs. This will include translation or transcription services, or alternative modes of applying using audio or video format
In addition, this year we have introduced online application forms. The online portal allows quick loading of support materials and other relevant documentation and has a "save and continue later" function, which allows applicants to revisit their application within 30 days of saving it.
Round One of the AIC Scheme closes on the 26th April 2021. Application forms are now live online. You can find further information on applying for the AIC Scheme at our website: https://www.create-ireland.ie/projectsubpage/aic-awards/
Tuath Housing Covid-19 Emergency Fund Round 2 open for applications
Tuath Housing Association was established and registered in 2000, awarded Voluntary Housing Status by the Department of the Environment and is a member of the Irish Council for Social Housing. We provide housing to over 15,000 tenants and currently manage over 5,500 homes across Ireland.
The Tuath Housing Community Covid-19 Emergency Fund was set up to assist residents' groups involved in Tuath Housing's Tenant Engagement initiative, local community groups and not-for-profit organisations who are providing support to vulnerable people during the Covid-19 pandemic in communities where Tuath Housing tenants live.  Last year we supported 16 not-for-profit organisations through the fund.
The fund will assist not-for-profit groups and organisations who are providing essential supplies and services to vulnerable people during the Covid-19 pandemic. This could include providing information by phone or using technology to change service delivery, supporting education, health and wellbeing, providing essential services or combatting isolation.
There is a maximum of up to €1,000 available per group/ organisation. The amount of funding granted will depend on the volume of requests for funding received.
Email getinvolved@tuathhousing.ie for a copy of the application form and guidelines, or for further information. Deadline for applications is Friday 9th of April 2021. For more information about Tuath Housing visit www.tuathhousing.ie