Kerry PPN Community Newsletter Issue 97 Friday 4th November 2022
To Kerry PPN members,
Thank you to all the groups who have contacted the Kerry PPN to update their details.
Remember, please check that the two contacts that you have listed are correct, receiving the Kerry PPN news and sharing it out to your own members. If details have changed, please contact Caroline and they can be updated, there is no need to re-register your group.
Contents of this newsletter include,
Two consultation meetings have been organised in relation to the development of an Over 55s' Network in Co Kerry
Anam Cara Kerry Parent Evening
SEAI Winter Workshop Series
Local History November Series with Tom Dillon
Kerry Recreation & Sports Partnership, Cardiac First Responder and Basic First Aid Awareness course
Ukraine and misinformation by Robert Carey
NASC Ukraine Response Helpline
SICAP Newsletter Autumn 2022
ALONE Community Impact Network: Free Training for Organisations supporting Older People
Recording: Health and Biodiversity, with Patrick Earls
Consultation on the draft Forest Strategy
New bus route Ballybunnion to Limerick
The Aware Support Line service
Prepare your household information
Kind regards,
Caroline
Caroline Toal
Kerry Public Participation Network Development Officer
066-7183672
087-6891105
Our Anam Cara F2F and online parent will continue throughout the winter. With the dark evening on the way these meetings give parents a safe and comfortable place to talk about their child and their journey.
Below are the meetings for parents living in Kerry.
Our next F2F meeting for Kerry is taking place on Tuesday 8th November at 7.15pm. The meeting will take place in the Meadowland's Hotel, Tralee.
Our online meeting for Kerry will take place onThursday 17th November at 7pm. This meeting takes place via Zoom.
If you know any bereaved parents that may like to attend either meeting, they can contact us here on 085 288 8888 or info@anamcara.ie 
Kind Regards
Leanne
Contact Number    085 2888 888
Email Address       info@anamcara.ie
Web Address         www.anamcara.ie
My name is Ed O'Connor, I am the Sustainable Energy Communities (SEC) Mentor for North Kerry.  The link below is for SEAI's Winter Workshop Series and registration can be completed through the Ballyhoura Development website.
Can you please share with your network or anyone you think might be interested?
A series of energy workshops which will be hosted by SEAI over the coming months to help support communities and homeowners through winter energy efficiency tips to reduce bills, and tips on keeping well and warm.
10 workshops will run online across Winter into Spring 2023, providing support to communities and homeowners through the winter in keeping well, keeping warm, and energy efficiency tips to reduce bills.
Workshops in the series:
Workshop 1: Home Energy Bills | 3rd November 2022
Workshop 2: Energy Saving Lightbulbs | 17th November 2022
Workshop 3: Manage Your Energy Use | 1st December 2022
Workshop 4: Keep Well and Warm this Winter | 14th December 2022
Workshop 5: Building Energy Ratings (BER) | 12th January 2023
Workshop 6: Insulation and Ventilation | 9th February 2023
Workshop 7: A Guide to Heat Pumps | 9th March 2023
Workshop 8: Solar Electricity: PV for Homeowners | 23rd/30th March 2023
Workshop 9: Sustainable Transport | 20th April 2023
Workshop 10: Community Energy Generation | 27th April 2023
SEAI Winter Workshop Series (ballyhouradevelopment.com)
Feel free to contact me at any time and kind regards Ed
Ed O'Connor
Sustainable Energy Community Mentor
Development Worker – Community & Environment
Home Visitation Service Co-ordinator
NEWKD
Aras an Phobil
Deans Lane
Tralee
Co. Kerry
V92 CRW8
Email: edoconnor@newkd.ie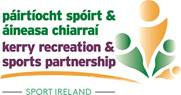 Kerry Recreation & Sports Partnership  have organised a Cardiac First Responder and Basic First Aid Awareness course which will take place on Saturday 26th of November in Tralee.
On full completion of the course, participants will receive a PHECC (Pre-Hospital Emergency Care Council) certificate and also a certificate of attendance. The PHECC certificate will be valid for 2 years and will be posted out to participants after the course finishes.
This is a practical course and suitable for anyone involved with a sports club or team including but not limited to coaches, parents, volunteers and players.
This course is suitable for participants aged 18 yrs. +
Cardiac First Responder and Basic First Aid Awareness Course Details:
Date: Saturday 26th of November 2022
Time: 10:00 pm – 4:00 pm
Location: Civil Defence HQ, Balloonagh, Tralee
Cost: €50 plus booking fee
To book online and for more information please click on this link : https://www.eventbrite.com/e/450537579027
** Places are limited
Our online posting of this article includes the author's sources.
Robert Carey is a community worker and SICAP manager with North East West Kerry Development and he writes here in a personal capacity.
Thanks everyone who joined us today for our webinar, Health and Biodiversity with Patrick Earls.
The recording can be viewed here: https://youtu.be/lM0nYvMrHjo 
Please feel free to share the recording with others.
Consultation on the draft Forest Strategy
Following an extensive period of engagement and consultation Ireland has, for the first time a Shared National Vision for the role of trees and forests. It is an ambitious vision, which if achieved, will result in an expansion of multi-functional and diverse forests, delivering multiple benefits for climate, nature, wood, people, economy and rural development. The overarching statement of this Vision is:
'The right trees in the right places for the right reasons with the right management supporting a clean, healthy and well protected environment and a sustainable economy and society'.
The outcome of the recent public consultation and engagement produced wide ranging well represented views. It generated rich insights into the views and values of Irish citizens and forestry stakeholders. For example, it is clear that people want more trees and forest cover in the Irish landscape, with climate change and biodiversity seen as the key drivers for this. There is a preference for more diverse mixed and native forests to be established and managed in ways that can enhance ecosystems and biodiversity; benefit human health and wellbeing; and contribute to the national and local economy. There is a preference to see more wood products used both as a long-term store of carbon and as a substitute to using more carbon intensive products. The consultation also identified some of the key challenges such as having sufficient capacity and resources to meet the ambition set out in the Shared Vision; achieving better integration of trees and forests with traditional farming and agricultural practices.
Informed by this earlier public consultation and engagement process and the text of the Shared Vision a draft Forest Strategy has now been completed. The Strategy, which is for the period between now and 2030 is designed to provide an overarching framework that identifies the actions needed to implement the change required. While 2030 may seem a short timeframe we need to create the conditions for change very soon so that Ireland can be on the right track to achieve the Shared National Vision for 2050 and beyond.
You can submit your views/submission by clicking the following link – https://ec.europa.eu/eusurvey/runner/Consultation-on-the-Draft-Forest-Strategy
link will bring you to a site hosted on EUSurvey, a platform that is supported by the European Commission.
Or
You can post your submission to the following address: Forest Strategy Consultation, Forest Policy Section, Forestry Division, Department of Agriculture, Food and the Marine, Johnstown Castle Estate, Wexford, Y35 PN52
The closing date for submissions is 29 November 2022
This document is also available for inspection at the address below during office hours on request by contacting:
Forest Strategy Consultation
Address:Policy Section, Department of Agriculture, Food and the Marine, Johnstown Castle, Wexford, Y35 PN52
Email:FSconsultation@agriculture.gov.ie
Phone number:+353 (0) 53 916 3400
https://www.gov.ie/en/consultation/849a5-consultation-on-the-draft-forest-strategy/
Support Line
The Aware Support Line service is a free service and is available to anyone, aged 18 years and over, who is seeking support and information about issues relating to their own mood or the mood of a friend or family member, or who experiences depression, anxiety or bipolar disorder.
If you are under 18 years of age, please contact Childline for support on
1800 66 66 66. Freephone 1800 80 48 48
Available 7 days a week
10am to 10pm
https://www.aware.ie/support/support-line/