To Kerry PPN members,
Contents of this newsletter include,
Please share the newsletter to all your own members.
AN POST accepting donation for Creeslough Community Support Fund
Daniel O'Connell School 22nd /

23rd October

€1,000 grant scheme now open for Kerry companies and community groups
Irish Hospice Foundation (IHF), with the support of the Creative Ireland Programme, offers grants for local programmes
NEWKD Home Visitation Winter Ready information
Responsible Outdoor Recreation course 24th /25th October
Minister Humphreys announces over €12.5million to support almost 600 Community Centres nationwide
Minding my Memory – New six-part video programme from Cork Kerry Healthcare "Minding My Memory"
Together Old and Young Project
"Integration Matters" conference – Immigrant Council of Ireland
HUGG
Free Electrical Recycling Drop off events – Tralee Mart –

22nd October 2022

NKWL Smart Village Project
Supporting Families after Traumatic Bereavement Front-line Professionals Workshop

9th November

in Oriel House Hotel, Cork
Caroline
Kerry PPN Development officer

AN POST ACCEPTING DONATIONS FOR CREESLOUGH COMMUNITY SUPPORT FUND
People all over Ireland can donate to a fund which will support the Irish Red Cross as they provide practical support and services to victims of the service station explosion.
A spokesperson said: "The An Post Board, management and staff across Ireland send their deepest sympathies, thoughts and prayers to all those who have lost loved ones in the Cresslough tragedy, to those who are injured, to the Postmistress and Post Office staff and all the Creeslough community.
"An Post will accept donations for a special Creeslough Community Support Fund at all its 920 Post Offices nationwide from this Monday, 10th October.
"All donations by cash or debit card will be channelled through the Irish Red Cross to provide practical support and services to all those who have been bereaved, injured or made homeless by Friday's tragedy. There will be no fee payable for making donations.
"An Post and the Irish Red Cross will work with State service providers and local groups to ensure that supports are available to all those who need them in the weeks and months ahead."
€1,000 grant scheme now open for Kerry companies and community groups
Application Deadline: October 31st / Successful Applicants Announced: November 15th
 RISE Community Fund supported by National Broadband Ireland will empower the digital strategies of businesses, farms, community groups and social enterprises across Kerry
04 October 2022: The RISE Community Fund supported by National Broadband Ireland (NBI), the company delivering the National Broadband Plan (NBP), has announced that applications for its grants to small businesses, farms, community groups and social enterprises are now open in Kerry.
Established by NBI Chairman and technology entrepreneur, David McCourt, RISE is providing monthly grants across the country to give an immediate cash injection into local communities seeking to boost their digital ecosystems.
Following the route of NBI's deployment of its new high-speed fibre broadband network, Kerry will be amongst some of the first locations to benefit from the RISE Community Fund after it was launched earlier this year. Up to five grants of €1000 will be available in October to successful applicants across the county.
David McCourt, founder of RISE and Chairman of NBI, commented: "The RISE Community Fund supported by NBI is calling on small businesses, farms, community groups and social enterprises in Kerry to submit their plans to use technology in creative and entrepreneurial ways to deliver maximum impact. We know there are some amazing people doing extraordinary things to bring value to their local communities, and we're hoping to accelerate and scale their ambitions with the support of these grants." 
Small businesses, farms, community groups and social enterprises with plans to use technology to scale their operations and bring tangible benefits to their local communities are encouraged to visit www.riseglobalfoundation.com for entry forms and guidelines. 
Peter Hendrick, CEO of NBI, added: "At NBI, we're on a mission to connect over 1.1 million people in rural Ireland who don't have access to high-speed broadband to a world-class, superfast network. Whilst connectivity is a vital utility and a critical first step, it alone can't solve all of the challenges for businesses, community groups and social enterprises trying to expand the positive impact they're able to have – both to the local community, and to the wider economy. That's why we're incredibly excited to engage local communities with the RISE Community Fund and celebrate innovative uses of technology across Kerry."
About the RISE Community Fund
The RISE Community Fund is a partnership between National Broadband Ireland (NBI), the company delivering Ireland's National Broadband Plan, and RISE Global Foundation, a privately funded charity. With a shared vision, NBI and RISE are collaborating to tackle the rural/urban digital divide and use technology and entrepreneurship to create opportunities and jobs in rural Ireland.
All grants provided by the RISE Community Fund are privately funded by NBI shareholders and private donations. No State funding is used in the provision of grant funding used by RISE Global Foundation.
About NBI
National Broadband Ireland (NBI) is designing, building and operating the new high-speed fibre broadband network for rural Ireland on behalf of the Irish Government.
NBI's team brings together some of the most talented individuals in Ireland and across the world, with deep knowledge and experience in delivering projects to the scale of the National Broadband Plan (NBP). This includes developing, building and operating networks and coordinating all the elements required to finance and deliver a project of the size and complexity of Ireland's NBP.
NBI was established by Granahan McCourt, an international investor in technology, media and telecommunications. For over 30 years, Granahan McCourt has partnered with governments, corporations and communities to connect people through innovation in technologically underserved areas of the world.
For more information
Orla O'Malley, Programme Director
RISE Global Foundation
IRISH HOSPICE FOUNDATION (IHF), WITH THE SUPPORT OF THE CREATIVE IRELAND PROGRAMME, OFFERS GRANTS FOR LOCAL PROGRAMMES
15 Seed Grants to support communities' creative exploration of grief or memorialisation are available.
IHF are inviting applications from groups and /or individuals nationwide before the closing date of Friday 28th October at 5.00pm. This IHF programme offers communities across Ireland multiple ways to process the impact of death, dying, grief, and more general losses.
IHF Seeds programme piloted in early 2021 and was extended through to 2022. To date 39 projects have been supported with micro grants, expertise, and resources enabling communities of place or interest to develop their own tools or articulate their needs.
Previous awardees include individual artists, writers, nursing homes, secondary schools, community groups, disability support centres, local choirs, and hospitals. This year IHF are encouraging as wide a group of people as possible to apply with a simple application process and lots of support.
At the end of May this year NEWKD's Home Visitation Service in partnership with Community Work Department HSE and also Listowel Community Centre organised a Reconnecting with Services for Older Persons Day.  The event showcased local services such as NEWKD's Home Visitation Service, Home Maintenance Service and Senior Alert Scheme, HSE's Community Care Team, Mental Health Support Team and Integrated Care Programme for Older Persons (ICPOP) along with all that Listowel Community Centre has to offer.  Also in attendance at the event were Ard Churam Day Care and Fucia Centre, Kerry Stroke Support Group and Stroke Day Service, Local Link Kerry, Better Balance Better Bones, Memory Technology Resource Room, Kerry Respite Care and many other service providers.
The day was a chance for service users to meet service providers face to face for the first time since the pandemic.  The event also allowed the services provider to meet up and make that very important connection with each other.  As a group we felt it was an opportunity for services to share our ideas and service details so we could inform people of other services they could avail of if we felt the need was there.
As a result of the event, we have established a services network.   With the network as the driving force, we have recently launched our Winter Ready Leaflet, the leaflet gives people information and advice on how to keep well and stay safe over the winter months and beyond.  The leaflet contains some very useful and practical advice around staying well and warm, along with a list of some vital services and their contact details.
We are hopeful people will take heed of some of the advice within the leaflet and find some of the services they may not have been aware of beforehand.
For further details please contact Ed O'Connor
Email: edoconnor@newkd.ie
Phone: (087) 7794765
NEWKD Listowel Office: (068) 23429
I am running a Free training course on Responsible recreation in the Mountains along with the Kerry Biosphere reserve and Kerry Mountain Rescue. I Have attached a quick synopsis of the course and will include links to our Eventbrite booking page below. The Course is an introduction to responsible and safe recreation in the Mountains, it is tailored toward tourism and hospitality staff in particular front of house and reception staff who often act as sources of information for visitors to the region. We believe that by getting the right information to these 'Gatekeepers' we can improve the sustainability of outdoor recreation and visitor experience. Would you be able to circulate this information through the PPN and encourage any members within the Hospitality/tourism sector to attend? Should you wish to know anything further regarding the course please don't hesitate to contact me.
Monday October 24th – https://www.eventbrite.ie/e/432450981527
Tuesday October 25th – https://www.eventbrite.ie/e/432499185707
Many thanks
Gerald McEnery,
Development Officer,
MacGillycuddy Reeks Mountain Access Forum
South Kerry Development Partnership CLG.,
Old Barracks,
Beaufort Village,
Killarney,
Co. Kerry.
Phone: (087) 9856585-mobile (064) 6624607-office.
E-mail: macgillycuddyreeksforum@skdp.net
Minister Humphreys announces over €12.5million to support almost 600 Community Centres nationwide
                       Congratulations to all the successful applicants in Kerry
New Fund brings unprecedented investment to benefit community centres in every county 
Grants of up to €25,000 for the upgrade of Community Centres, Parish Halls, GAA Clubhouses, Youth Facilities and Men's Sheds 
Minister Humphreys: Community Centres are the heart of towns, villages and parishes across the country 
The Minister for Rural and Community Development, Heather Humphreys TD, has today announced funding of over €12.5 million for the upgrade and development of almost 600 Community Centresnationwide.
The new Community Centre Investment Fund (CCIF) will support groups in every county to carry out refurbishments and improvements of their local community facility.
Grants of up to €25,000 will be provided to almost 600 groups in both rural and urban communities.
The funding will see improvements to community centres, GAA clubs, parish halls, youth centres, men's sheds and facilities used by our elderly.
The Community Centre Investment Fund is a new scheme introduced by Minister Humphreys and represents the largest single investment in community centres in decades. Today's announcement of Category 1 projects will be followed by further funding announcements for larger scale projects in the coming weeks.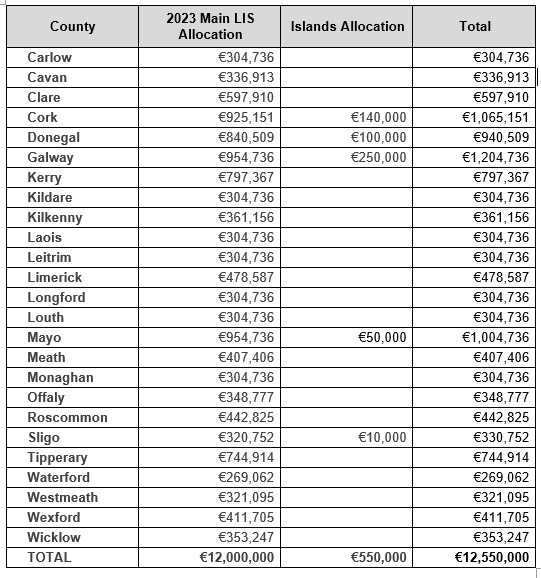 Minding my Memory – New six-part video programme from Cork Kerry Healthcare "Minding My Memory"
This is a practical, straight forward resource for anyone interested in learning more about memory. It is most suitable for people with mild memory issues. The series was produced by primary care occupational therapists who have worked in the area of memory and who have additional training as Dementia Champions. It provides lots of information, tips and strategies for making the most of memory. The full series is available as a playlist on the Cork Kerry Community Healthcare YouTube channel, and links to each of the six individual videos are below.
Video 1: How your Memory works? This video explains what memory is, the stages involved in memory, short- and long-term memory and looks at what impacts on memory and how memory can affect you day to day life.
https://www.youtube.com/watch?v=XnARJUAzjmw
We will feature the other videos over the coming weeks.
"Integration Matters" conference – Immigrant Council of Ireland
Tuesday, November 08, 2022
The "Integration Matters" conference organized by the Immigrant Council of Ireland is bringing together community and migrant leaders, local authority staff and different stakeholders working in the areas of migration, integration and community development to share their experiences and identify positive actions for greater diversity in politics and successful migrant integration.
During this conference, we will be launching "Indicators for Local Integration (ILI) Index", designed to measure the progress in the area of migrant integration and to support Local Authorities in designing and implementing their integration strategies.
Alongside this we will also be launching our forthcoming Toolkit for migrant candidates running for election in Ireland. A valuable and practical resource which aims to reduce some of the barriers face by migrants in Ireland in running for election. On the day we will also have a panel event on our EU funded SALAAM project which focuses on supporting local authorities on social inclusion and integration of Muslim communities in Irish society.
The event will take place in the Absolut Hotel, Limerick, on Tuesday, 8th November 2022, 11 am – 4 pm.
Lunch will be provided but registration is required.
AGENDA:
10:30: Registration Open
Panel 1: "Integration in Local Authorities: what are the indicators?"
Moderator: Liliana Fernandez, Immigrant Council
Panellists:
Thoiba Ahmed, Local election candidate 2024 – Donegal
John Lannon, CEO, Doras (Member of the Advisory Committee Indicators for Local Integration (ILI))
Seamus O'Connor, Limerick City and County Council
Panel 2: "Representation in politics: where are the migrants?"
Moderator: Megan Flynn, Local election candidate 2024 – Gort/Kinvara, Galway.
Panellists:
Valesca Lima, Lecturer – Dublin City University
Abul Kalam Azad Talukder, Local Councillor Limerick City and County Council
Anne Waithira Burke, Local election candidate 2024 – Wicklow
Panel 3: Supporting Local authorities in social inclusion and integration: EU SALAAM project.
Moderator: Aideen Roche, Policy Officer, Doras.
Panellists:
James Carr, Lecturer – University of Limerick
Nedson Ng'oma, Network and Communications Officer – INAR
Islamiyah Saudique Kadejo, CEO, GOCOM Radio Galway
15:45: Closing Address – Brian Killoran, CEO, Immigrant Council of Ireland
Location: Absolut Hotel, Limerick
https://www.eventbrite.ie/e/integration-matters-conference-tickets-425595065297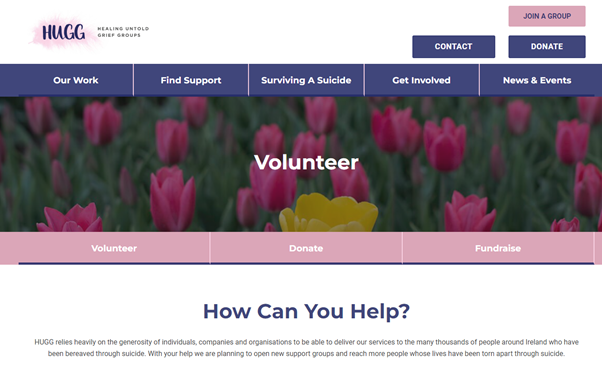 If you would like to join us for this workshop please register on this link